Bio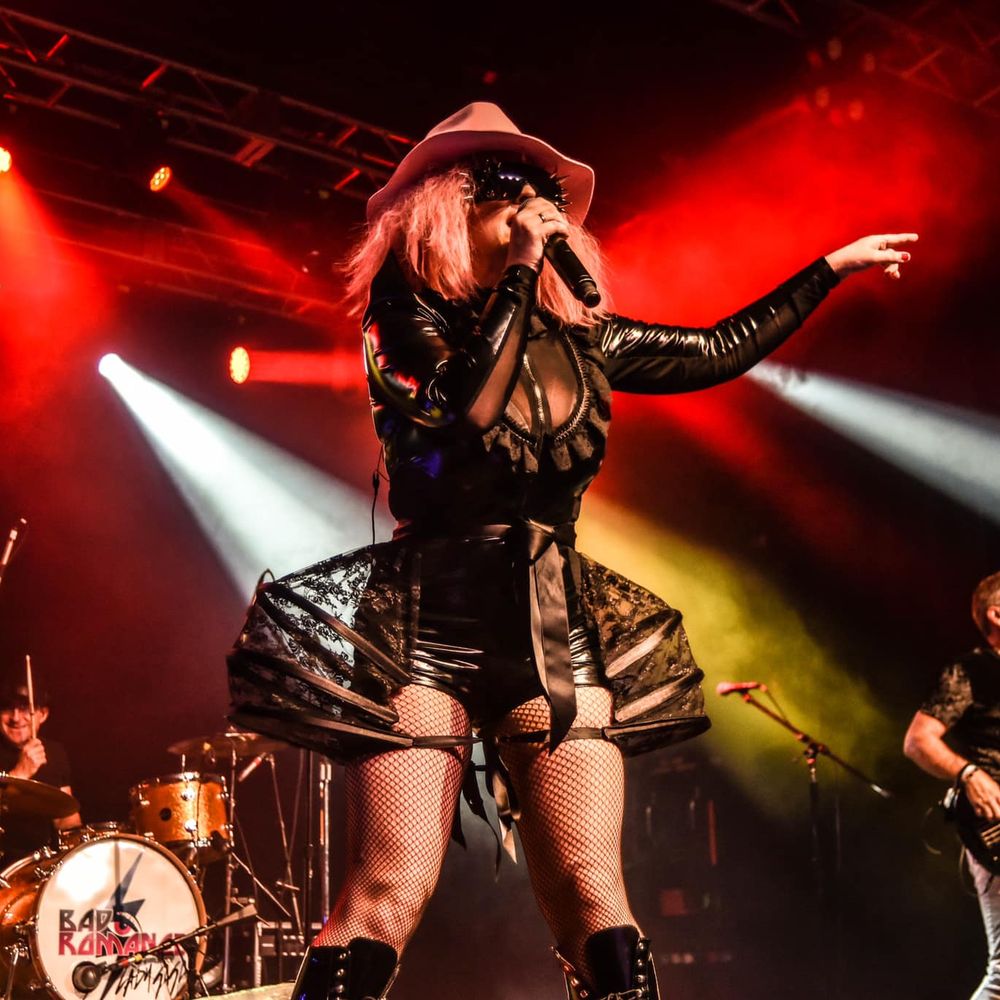 Get ready to experience the electrifying energy of Lady Gaga, brought to life by Atlanta's premier tribute band, Bad Romance. Led by the dynamic and talented frontwoman, Lisa Peterson, this band is made up of some of the most skilled and experienced musicians in the industry. With Eric Hogan on guitar, Mike Odenbrett on bass, and John Martin on drums, Bad Romance delivers high-energy, visually stunning performances that capture the essence of Lady Gaga's music and persona.
But that's not all – Bad Romance also includes a troupe of live professional dancers, who bring even more excitement and energy to the stage. These dancers, who have performed with some of the biggest names in the industry, add a level of choreography and spectacle that truly sets Bad Romance apart.
From the infectious pop hits like "Just Dance" and "Poker Face" to the emotional ballads like "Million Reasons," Bad Romance covers all of Lady Gaga's biggest hits with style and panache. Lisa's powerful and versatile voice captures the unique sound and energy of Lady Gaga's music, while the band's intricate choreography, dazzling costumes, and stunning lighting effects create a visually stunning and unforgettable experience.
Bad Romance is known for their passion, talent, and dedication to the art of tribute. They have built a reputation for delivering high-energy performances that leave audiences cheering for more. Whether you're a die-hard Lady Gaga fan or simply love great music and entertainment, Bad Romance is a must-see act that will leave you breathless.
So come join the party and experience the magic of Lady Gaga's music with Bad Romance. With Lisa Peterson's powerhouse vocals, Eric Hogan's skilled guitar playing, Mike Odenbrett's rock-solid bass lines, John Martin's precision drumming, and the incredible dancers bringing the choreography to life, this band is sure to deliver a performance that you'll never forget.